When:
@ 11:00 am – 1:00 pm
2017-11-14T11:00:00-05:00
2017-11-14T13:00:00-05:00
Where:
Kaneff Tower, Room 519
4700 Keele St
Toronto
ON M3J 1P3

For the first time in history, children ages 5-15 are spending more time online than watching television. As marketing budgets increasingly shift from traditional to digital channels, companies track and harness young people's online activity for market research, content creation, and word-of-mouth marketing—activities that have historically been paid positions for trained professionals. Seemingly benign activities that children engage in daily such as playing branded apps, chatting with friends, and posting video reviews can be re-interpreted as value-generating work for corporations. Such work may be fun, but it unequally benefits companies and does not compensate young people for the value they produce.
This talk sheds light on the ways young people perform immaterial labour during their leisure time online and probes the potential link between play, free labour, and young people's future roles in the workforce. It will demonstrate how unpaid digital labour is foundational to children's and young people's culture today and how it functions as a hidden curriculum that naturalizes and mobilizes immaterial labor into the adult years. This is particularly problematic for post-secondary students and young adults who may accept working for low or no pay when they enter the workforce as interns, freelancers, or other precarious labourers in the digital economy.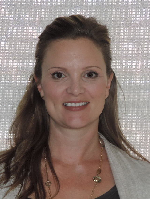 Cheryl Williams is a PhD candidate in the Communication and Culture program at York University. Her research interests include digital technology, children's media, critical advertising studies, and media history. Her forthcoming chapter in Girls' Economies (Forman-Brunell and Anselmo-Sequeira eds.) undertakes a critical analysis of girls' mobile apps and connected toys to generate awareness of how companies are mobilizing children's immaterial labour in the digital age. Prior to graduate school Cheryl spent more than ten years working in digital and social media marketing in Canada's technology sector and this experience continues to uniquely flavour her academic research.
---