When:
April 11, 2014 @ 3:30 pm – 4:30 pm
2014-04-11T15:30:00-04:00
2014-04-11T16:30:00-04:00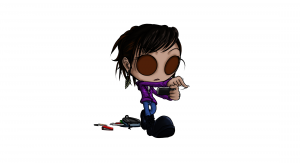 Through digital technologies, powerful opportunities, and deeply problematic inequities are simultaneously at work with regard to participation in and production of digital and social media. In this talk, Dr. Negin Dahya will address the stark gaps that remain in the way digital and social media are used, and by whom, despite mobile, networked, and computer-based technologies proliferating worldwide. What are the barriers to participation in digital media production for already marginalized young people in underserved communities in Canada? How can the limited technological resources available to young refugees in Kenya, including social media on mobile phones, be harnessed to support education in the context of a refugee camp? Drawing on examples from North America, and in international regions facing conflict and extreme poverty, Dr. Dahya will explore the relationship between participation, production, information, and social development with regard to digital media and technology.
Open the PDF version of Dr. Dahya's talk and view Dr. Dahya's Bio Abstract.